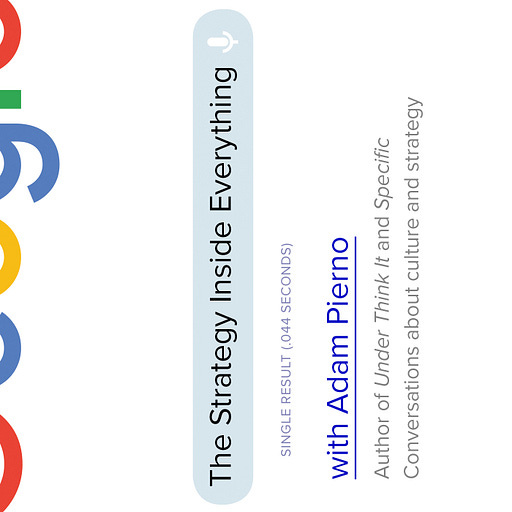 Nov 10, 2020 • 42M
Gunny Scarfo knows how you feel
Adam Pierno brings in guests to dissect events in culture, art, politics, business, sports and beyond to discuss the strategy driving it.
Not quite depressed. Not quite happy. Not quite anxious. Not quite relieved, or disappointed. This year has been a lot. I've experienced an entire lifetime of lows and (relative) highs since March. We spend a lot of time thinking about things, and thinking about what we're thinking. We slightly less able to nail down how we're feeling.
If you journal (I do not, don't judge me) you might be able to track your feelings and tie them to behaviors. "Aha! I felt this way when I ate a whole pizza and entire pint of ice cream." We sure do track a lot of our activity these days. Our steps, our calories, our productivity. But our moods, less so. Understanding what drove a mood, though I have some suspicions, might lead to changes in behavior, or the ability to pre-empt it. I doubt I would have the discipline to do anything about feeling anxious after binge watching 24-hours of horror movies and cable news. I'm sure you'll agree it is unavoidable.
At times, I've thought I was protecting myself if someone asked how I was doing and I held back. Preventing the awkward reveal of some vulnerability. But these days, I wonder if I could even answer truthfully from minute to minute.
I was very interested in recent research done by Nonfiction Research tracking emotion of a large population: Spotify users. Ingeniously, they used the titles of playlists as indications of a mood or sum of moods and went about an analysis of the people who created those playlists, or others like them, and what they were feeling.
Gunny Scarfo, co-founder of Nonfiction Research (https://nonfiction.co/) joined me to talk about the findings and their unique perspective on research. Nonfiction blends qualitative and quantitative methods to reveal stories that might not be discovered otherwise. Read the research here: https://nonfiction.co/americas-secret-playlists
Go ahead and exercise your peepers with this transcript: http://adampierno.com/gunny-scarfo-knows-how-you-feel/
Hey, you might be a listener and have no idea, but I've written some books. You can find Under Think It (a marketing strategy handbook) and Specific (a book about trying to build brands in a world that doesn't want any more of them). You can read some fiction I've written here, for free.