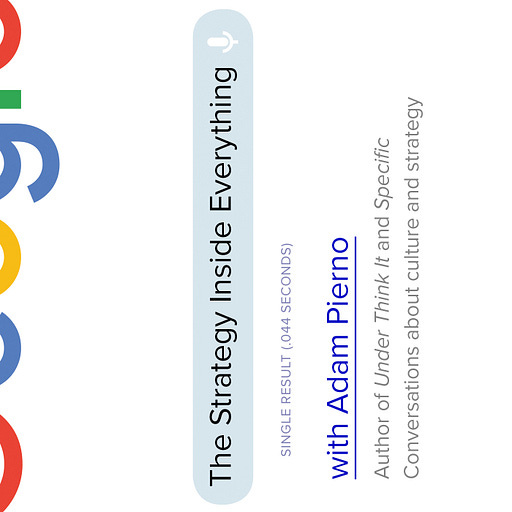 Jul 27, 2021 • 46M
Claire Atkin helps brands define safety for themselves
Adam Pierno brings in guests to dissect events in culture, art, politics, business, sports and beyond to discuss the strategy driving it.
Some decisions seem really simple. When I get to a fast answer on something, I can get frustrated by questions which aim to bisect something that appears straightforward. But as we're all learning, there are very few simple answers built on something without defined principles. We can't consider every possible decision we will be asked to make, but by clearly defining the basics, unpredictable questions are easier to answer.
If only it were that easy.
I had a wonderful conversation with Claire Atkin, co-founder of Check My Ads, which helps firms examine where their media funds are sent by their programmatic partners and software. Claire has an extremely pragmatic approach that makes the work of determining where a brand's ads are running, which can seem overwhelming, very simple. The hard part in many cases is for the firm to decide what is in and out of bounds for its customers, staff and brand.
Links: Check my ads - https://www.checkmyads.org/
Claire on Twitter - https://twitter.com/catthekin
Look at you. Desperate for a transcript. Okay you can read along on adampierno.com